Your Wedding
I record your wedding from start to finish. From the good morning champagne till the final dance. I believe true emotion can only be caught in its natural setting and that is why I am as unobtrusive as possible, working around the fringes of your big day rather than dominating the proceedings.
Sure, if you want me to grab Grandma and set up some posed family portraits, I will do that for you. These shots also capture unique moments in time of family and friends and later when the fuss from the wedding has died down provide treasured memories.
However, my real joy is capturing the emotions and stories that are told so vividly during a wedding and this is what I will give to you. A natural and organic record of your big day.
I'm a massive lover of landscapes and the natural beauty around us. I love to take my couples out into the nature, (get those boots on under your dress) and really go out after that spectacular shot. That shot that you will be proud to hang on your wall at home. For me it's exciting to create captivating images using the environment or landscape around me.
 Let's Create Together
Whether you are looking for a simple, no-frills portrait or an artistic playful shoot. A more involved project for your latest advertising campaign or a new set of pictures for your website redesign, I am very happy to assist you.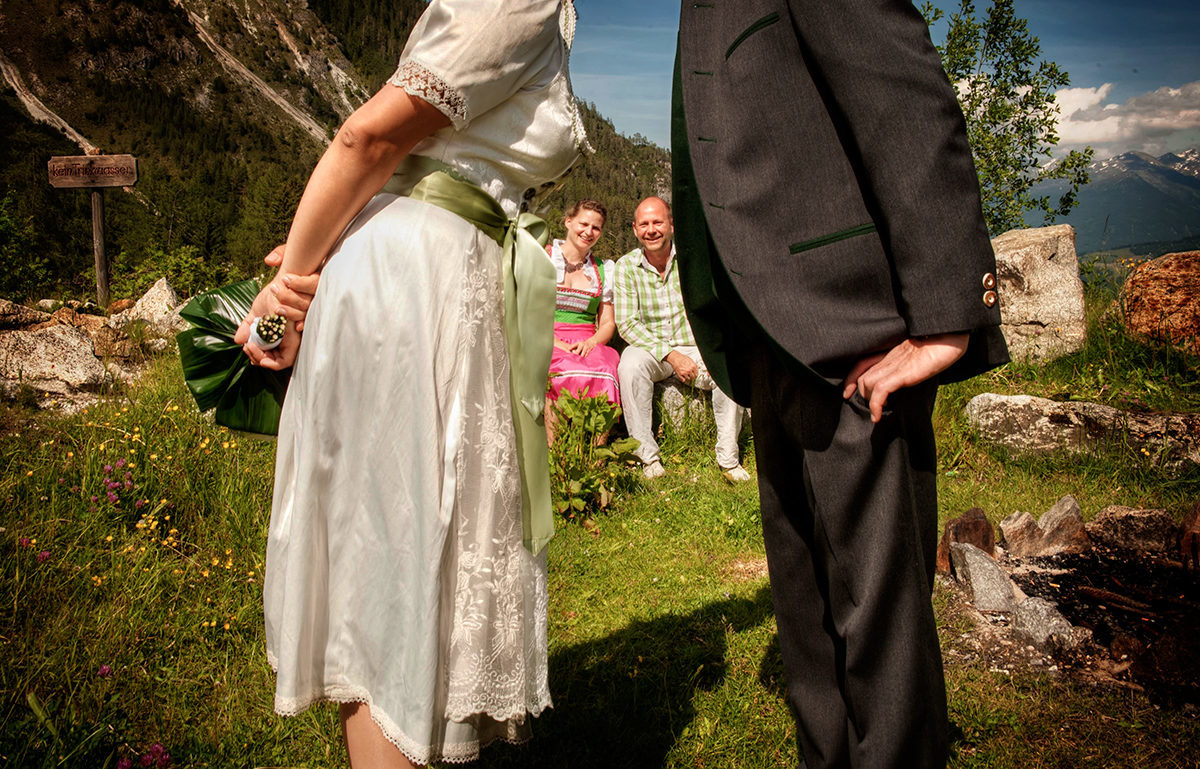 —————————————————————————————————————————————————————————————————–
Wedding photography – Invest in your memories
All day from the Bride getting ready to the dance
What you receive:
›  Careful post-processing of the images to make them the best they can be ;
› High-resolution files to USB stick presented in a smart wooden USB box;
›  Online gallery for you to share with your family and friends;
›  Free downloads so that everyone can have the high-resolution images from the gallery;
› Me,  with my style and 12 years experience
—————————————————————————————————————————————————————
Various price packages:
Package Silver:
> 7 hours photographic accompaniment
> at least 350 edited images
> Full resolution images on USB stick or as download
> private usage rights
Gold package:
> 9 hours photographic accompaniment
> at least 500 edited images in digital form
(up to 55- 70 hrs editing work)
> Full resolution images on USB stick or as download
> private usage rights
> separate couple shoot (better light, more peace)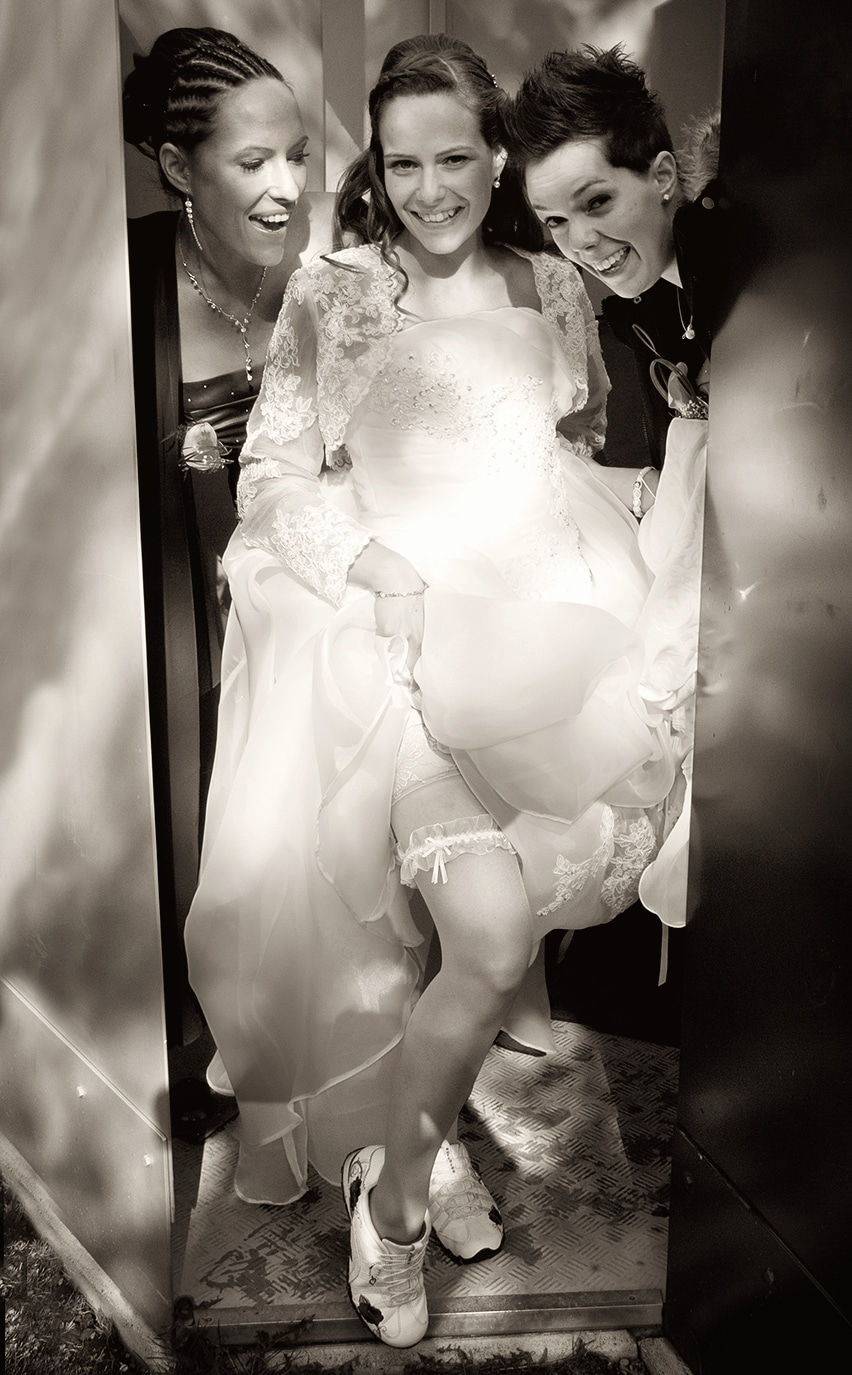 ———————————————————————————————————————————————————————
FAQ'S
Who owns the copyright?
Legally the person who took the photo owns the copyright. You are allowed to print the images, it just means that you can't modify them or use them commercially. Please direct any suppliers to me if they wish to use the images commercially e.g., your venue, florist, or makeup artist.
How many photos do you take?
There is no limit to the number of photos I take. An average amount of photos in your final collection would be around 400 – 500, but can range from around 300-800. More images can be delivered if I have lots of time to do them on the day, like for example after the meal there is a gap before the evening party, this can be a good time to do fun ones with your bridal party. Most importantly though, it's the quality of the photographs rather than the quantity that matter. The RAW files are not available.
What if you're ill or can no longer photograph our wedding?
I have not missed a wedding in the 10 years I've been photographing them. In the unlikely event should illness, unforeseen incident, or any other reason prevent myself from attending, every attempt will be made to supply you with a suitable replacement photographer. I am part of a vast network of wedding photographers of whom I can call on if the need arises. I will try my utmost to find another photographer, your wedding is very important to me, but if that is not possible I will refund 100% all fees paid.
What happens after the wedding re post-production?
In general, you can assume that your pictures are between two and four weeks in the editing. 50-70 hours later, once I'm done, I'll upload it to a private link that you can share with friends and family. These pictures will also be sent to you. You can then print them out, upload them to social media, hang them on the wall, etc.
What if your equipment fails?
Without fail I bring backup camera bodies, lenses, and flashes to every wedding I capture.
Do you need food on the day?
Ooo, yes, please! I would be so very grateful for a warm veggie meal whilst you're eating dinner. It doesn't need to be from your wedding breakfast menu, just something warm to keep me going. Thank you.
Do you take formal group shots?
My style is mostly focused on documenting the day, creating artistic, fun, and intimate images. However, formal group shots are important too and will deliver an important part of remembering all those who celebrated with you on your big day. On your pre-wedding questionnaire, you can write out a list. I suggest you make it around 4-5 different groups, this recommendation is based on my experience at weddings where couples can start to feel rather tired with a long list etc. Do give this list to a specific person, like an usher, who can organise those people needed for the shots. This makes things efficient, leaving you more time for mingling, more natural photos, couple session etc.